PRAGUE – A ONE STOP SOLUTION
With all of the key requirements in one reconstructed building and just 5 minutes to the city centre using the complimentary public transport ticket, Prague provides a fantastically convenient solution for all ISC delegates.
Prague Congress Centre (PCC)
The Prague Congress Centre is one of the most prominent landmarks of the capital, offering wonderful panoramic views of Prague. It can accommodate events for up to 9,300 participants in more than 50 halls, meeting rooms, and conference rooms of various sizes. Equipped with the latest cutting- edge technology and having undergone reconstruction in January 2018, the Congress Centre has a long-standing tradition of hosting a wide range of international events and meetings of all sizes.
Originally named the Palace of Culture, the Prague Congress Centre evokes Eastern European history in the 20th century, having served communist conventions from its opening in 1981, including the last communist congress in 1989. The venue therefore represents the heritage that not only influenced post-communist European countries, but also grants top-quality conference service.
Due to its central location, the Prague Congress Centre is easily accessible from all hotels within the city, and has a strategic advantage with over 800 hotel rooms available within a five-minute walking distance.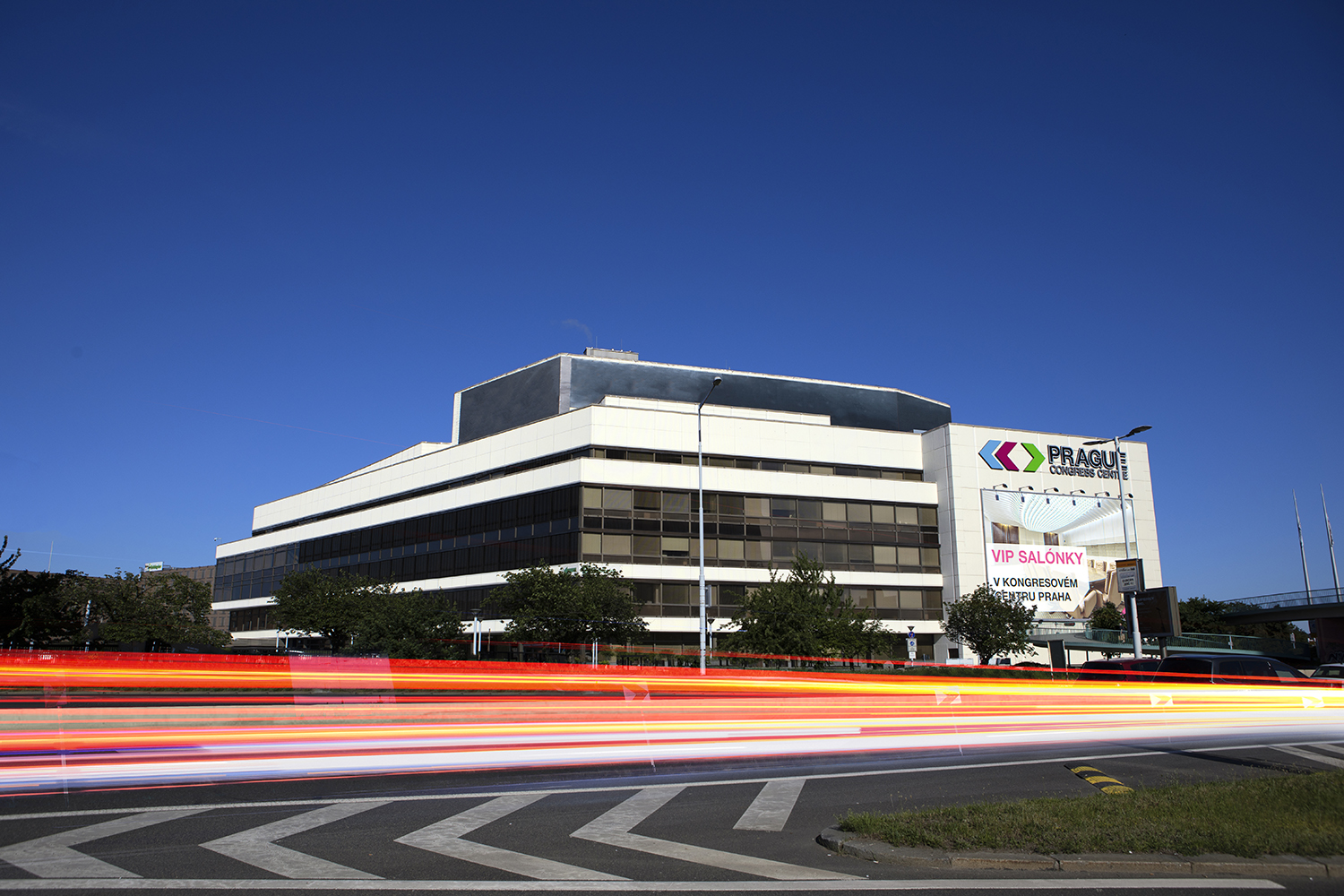 Venue Benefits
Offers flexible options for events of all sizes.
It is located on the main metro line at Vyšehrad station just 5 minutes from Muzeum central metro station.
The Prague International Airport is approximately 15 km away from the PCC.
There are two large hotels next to the PCC (Corinthia Hotel Prague & Holiday Inn).
It has a plenary hall with a maximum capacity of 2,764 participants.
An exhibition area of 13,000 sq.m.
24 lecture halls, 50 meeting rooms and offices.
The newest A/V and technical equipment.
An in-house catering company known as the best in the Czech Republic.
And spacious foyers to hold large exhibitions with unique panoramic views over Prague, including Prague Castle, Vyšehrad and the Old Town.